Last Updated on October 8, 2016
For some users, the Xbox Live app has stopped working after the new Windows 10 update. They get the error stating that "We were unable to sign you into Xbox Live. Access is denied".
If you are one of those users who is facing this issue, this post is for you. The access is denied error is causing because of a bug in the app. Fortunately, this is a known issue with the Xbox live app, so you can expect a solution in the next update.
Which update though? This is a bigger question. We can't know for sure, but meanwhile, there is a simple fix available for us. A Reddit user jenmsft has posted a solution to for this error. It is a simple command to add some data to the registry which will fix the Xbox live app.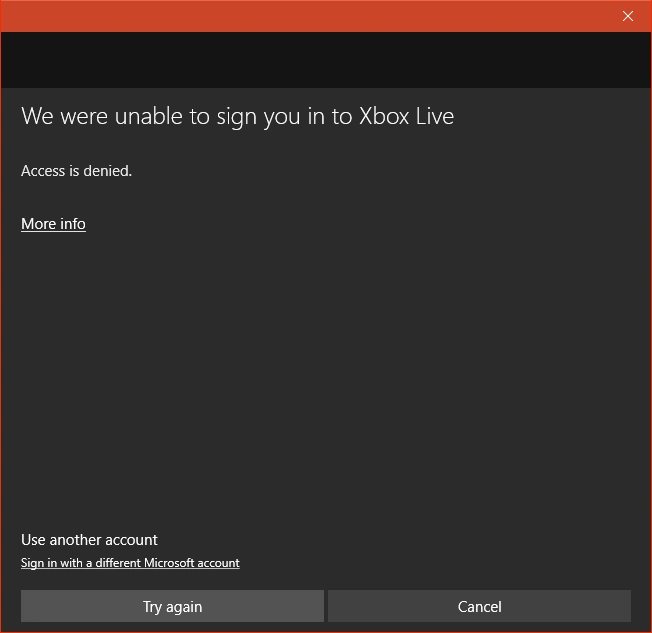 You have to use the Command prompt to use this command with administrator access. Now, keep one thing in mind that this is a temporary solution, and can break the app again after an update or two.
If some update breaks the Xbox live app again for you, try this command again by following the steps you are about to perform. That may fix the app again. There is no guarantee, though.
One thing more that you can try is rolling back to the slow ring in Windows 10, after which you will start getting the slower and more stable updates for the platform. This is because these kinds of bugs are very common on apps which are under development.
Fix Xbox Live Access is denied error in Windows 10
Right-click on the lower-left of the screen and open Command Prompt (Admin).
In the command prompt, type the following command and press enter.
(source)