Last Updated on October 25, 2016
The recent Windows update messed up the default calculator for me. Of course, I'm not alone in this mess. There are people all over the web complaining about this and other issues that the new update did to their PCs.
The default calculator is a very nice piece of software. Being simple, feature rich and fast makes it the go-to solution for almost everyone using Windows. In fact, I must confess that before Windows 10, I used to use the Compact Scientific Calculator 36. Of course, I don't use it anymore. If the calc is not working for you, continue this article for the steps to fix it.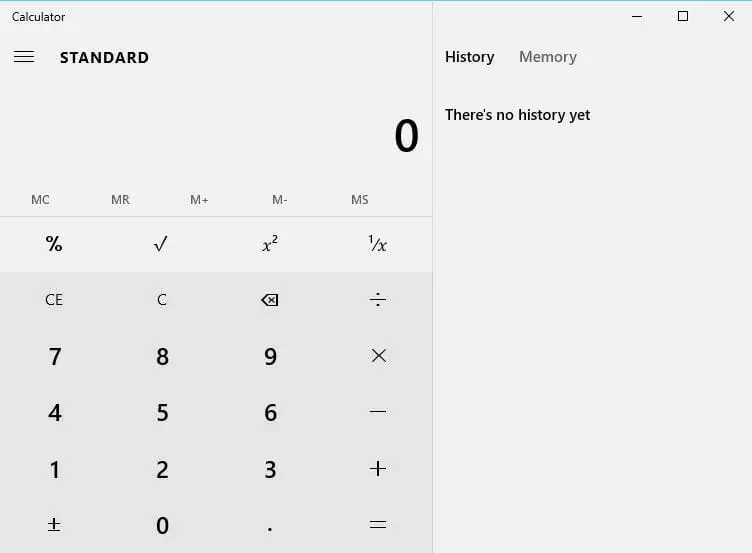 Check if the Calculator is installed
Press Windows + r to open the Run box.
Type calc and press Enter. This should open the calculator if it is present on your computer.
If it shows some error saying that the command is not recognized, or something similar, then use the method given below to fix this problem.
Reinstall the Windows Calculator
First, we will uninstall the default calc application and all other bits of it from the system. After that, we will use the Windows store to reinstall it.
Press Windows + r to open the Run box.
In here, type powershell and press Enter.
In the PowerShell window, type the command given below and press Enter. This will remove the bits and pieces of the Calculator left on your computer. If the command doesn't work for the first time, try launching the powershell as administrator. For that, open the Task Manager and use the file menu and in there, click on Run new task. This will open the Run box. Check the Create this task with administrative privileges check box.
Get-AppxPackage windowscalculator | Remove-AppxPackage
Once that is done, head over to the Windows Calculator download page on the Windows Store.
Click on big blue Get the app button to open the Store and start your download.
Once the download is finished, you can search for calculator from the start menu. Alternatively, you can also use calc command in the Run to open it as I told you previously.