Last Updated on June 26, 2016
A lot of people are getting error x803f7000 while downloading apps from the Windows 10 store. The actual error goes like: "Try that again. Something went wrong. The error code is x803f7000 in case you need it". This error is popping up quite occasionally for those users who have upgraded from Windows 7 and 8.
Windows 10 Store Error x803f7000
Here are a few reasons why the error is shown:
Microsoft server not responding.
Windows Licencing errors.
Store Cache and data inconsistencies.
Incorrect system date and time.
Missing Files.
So, basically, unless there is a problem from Microsoft's side as listed in the first point, we actually can get rid of the error x803f7000 from the Windows store. Another culprit is Windows licencing error which just means that the version of Windows you are using on your PC is not activated. But that is beyond the scope of this post.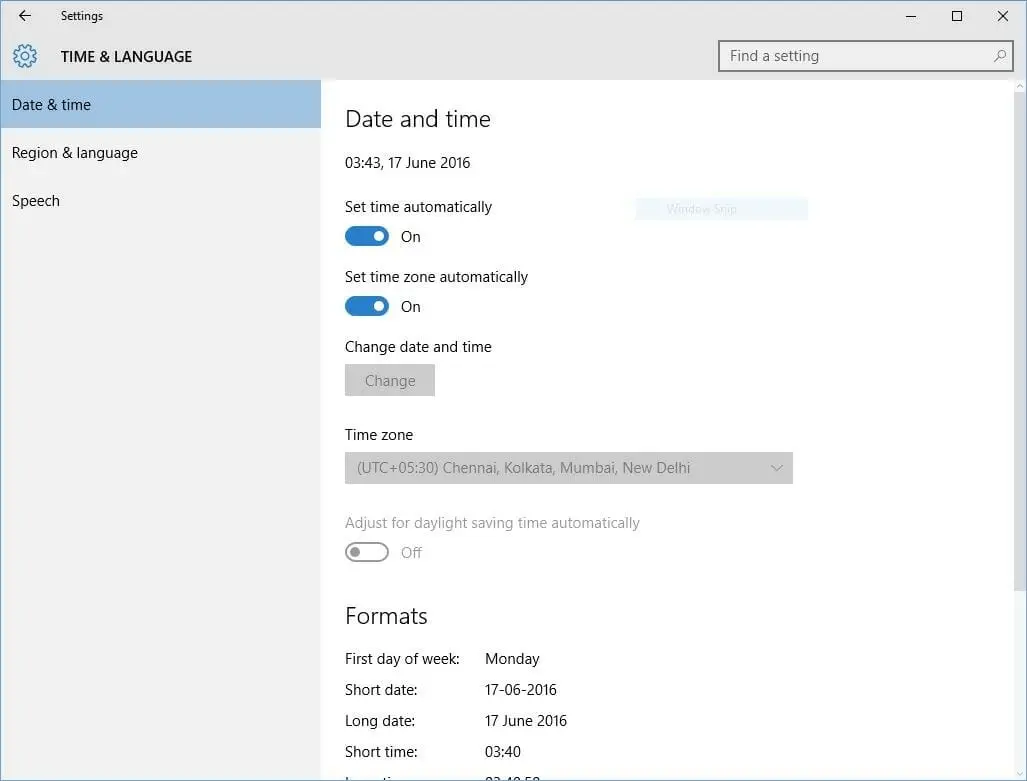 Fixing Windows Store Cache and data inconsistency
Press Win + R key.
Type WSReset.exe. Press enter.
Wait for a few seconds until the command windows pops up. The Windows Store will automatically open up with all the default settings applied.
Now try to download any app from the store to check whether the downloads are working or not. If not, then continue with the steps mentioned below.
Incorrect system time and date
Sometimes, the store can stop working because of incorrect time and date set on the PC. To fix this problem, we just have to follow the steps below:
Press Windows key to open the start menu.
Type "Time".
Select "Change the date and time". Press enter.
Enable "Set time automatically".
Enable "Set time zone automatically".
Close the windows.
Restart your PC.
Now try downloading anything from the Windows store again and this time, the error x803f7000 should not show up. Now, in case that too doesn't work, we can use Microsoft DISM tool to repair files and other programs to get everything working. Here's how to do it:
Repairing Files with DISM tool
Right click on the bottom left corner of your screen and select Command Prompt (Admin). Confirm the UAC dialogue prompt.
In the command prompt, type "DISM.exe /Online /Cleanup-image /Scanhealth". Press enter.
After that, type "DISM.exe /Online /Cleanup-image /Restorehealth". Press enter.
Lastly type "sfc /scannow". Press enter.
Close everything and then restart your PC.
After following these steps, the Windows store should start working just about as it should. In case if anything stops working, please make sure to redo all the steps from the beginning. If this worked for you, please let us know in the comments section. If not, then let us know more about how we can help you out.