Last Updated on October 28, 2016
Among the apps bundled with Windows 10, the Voice recorder and snipping tool are very useful. They are, at least for me. In this post, I'll be talking about the Voice recorder.
It is a very simple and minimalistic app based on Universal app design of Windows 10. Also available at Windows store, it is small and works really well.
During my usage with three different mics, the recorder worked flawlessly. Granted, there are no advanced options in the app like audio quality settings, setting recording intervals and editing features. However, if you want to just record some audio, this is the perfect solution for you.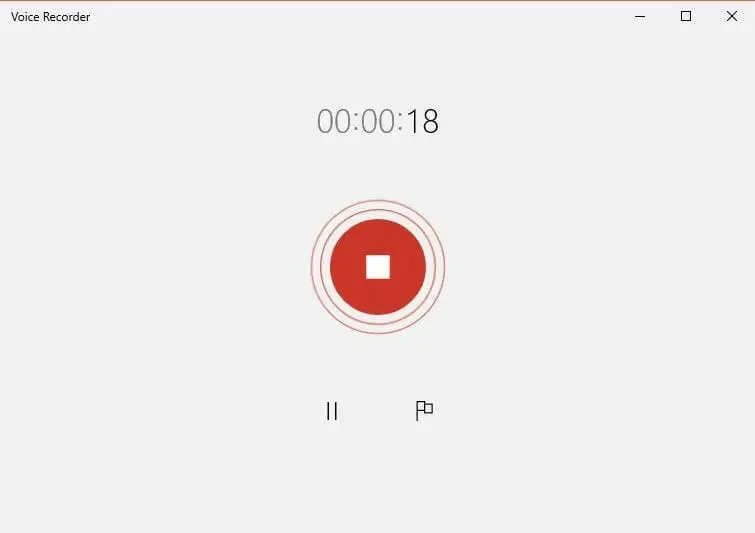 The location in which the Voice recorder saves its audio files is:
%USERPROFILE%\Documents\Sound recordings
To go to this location, you can either type it in the address bar of the Windows explorer or use the Run box.
The %USERPROFILE% is an environment variable which points to the location the home folder of your user account in Windows. You can also use something like:
C:\Users\<your_username>\Documents\Sound recordings
This also points to the same place.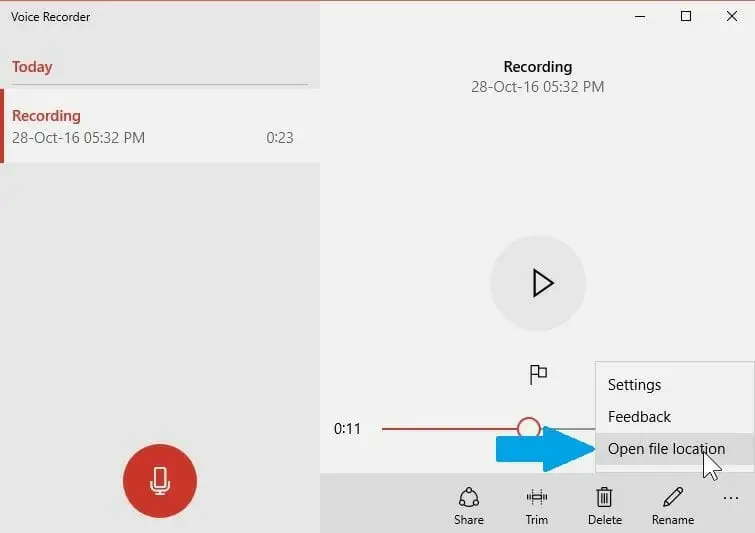 Another way to go to this location without entering any location is by clicking on the 3-dot menu on the bottom bar and clicking on Open file location.