Last Updated on May 13, 2022
Where is Xur Today? May 13, 2022 – May 17: Xur is the well known shady vendor that makes his arrival every Friday somewhere around the Destiny World. Has anything changed in this Witch Queen Update? Let's find out.
Xur's locations are random and he can show up at any of the three locations, the locations are Social-Hangar, Winding Cove on EDZ, and Tree on Watcher's Grave at Nessus. Please note, that this was changed with after the arrival of Beyond Light DLC, the planets IO and Titan have been taken off the game. Initially, we expected Xur to arrive in new locations, but that didn't happen. We probably need more locations to get sunset before Xur gets a new Friday home.
Note: With the arrival of Shadowkeep, Xur's engram will also drop exotics such as Astrocyte Verse and Wavesplitter. Bungie confirmed that all year 2 exotics will drop from his engram. I opened the fated engram last week and got the Wavesplitter, the exotic is fantastic and works well in PvP.
Let's find out where he is this week, continue reading to find out.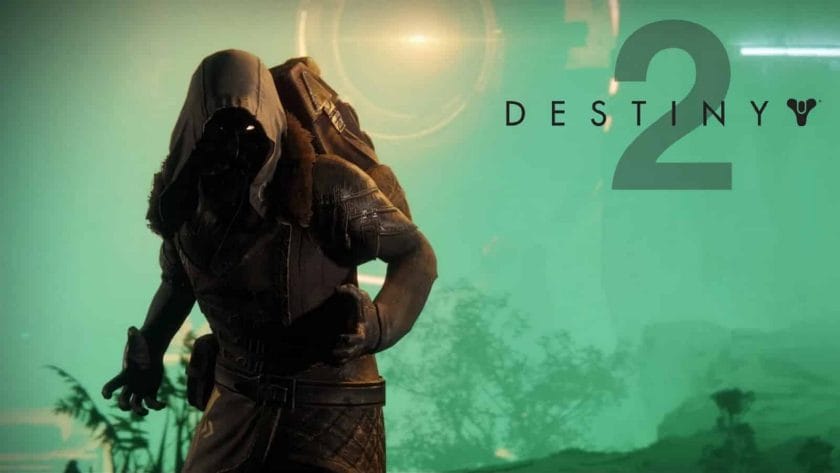 ---
Xur's Location – May 13, 2022 (Witch Queen)
Xur's Location Today is Winding Cove on EDZ
Here's how you can get to EDZ:
Note: Xur might not show up when you load into the location mentioned above. This is an issue that hasn't been addressed by the devs yet. To fix this, just switch your character once and load into Xur's location again and he will show up.
---
Xur's Wares This Week
He is selling:
Cerberus +1
Graviton Forfeit
Synthoceps
Nezarec's Sin
Xur Inventory Last Week
Skyburner's Oath
Celestial Nighthawk
Heart of Inmost Light
Felwinter's Helm
Once he arrives, we will add our thoughts on what you should spend your shards on. Please don't blindly buy everything since the number of shards is limited. This, however, doesn't apply to older players, they have plenty of shards.
---
What are Xur's Usual Locations?
Xur is a weird guy and he likes to switch his location every week. His locations for this patch are Social-Hangar, Winding Cove on EDZ, and Tree on Watcher's Grave at Nessus. Below you will find the details on how to get to these locations easily.
Social on Tower
Almost everyone might know about this location by now. You spawn directly on Tower and head towards the left to the Hangar. Take a left from the Hangar, there you will find a stairway. This is where you will be able to spot Xur. Below is the location marked on the map.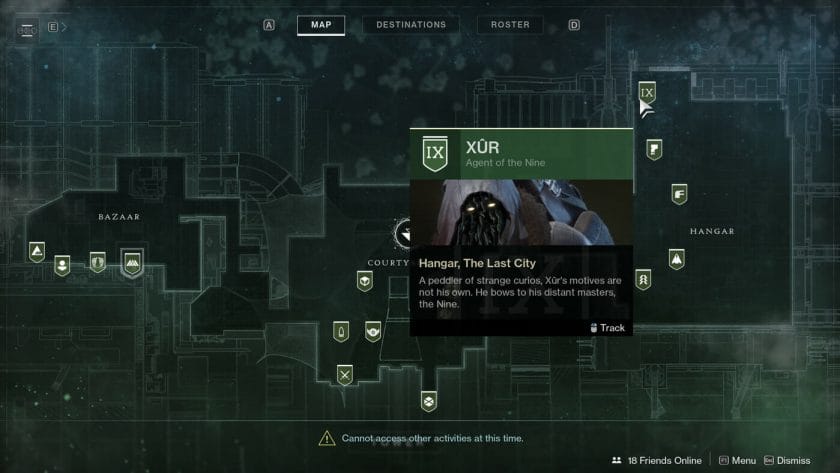 Winding Cove on EDZ
This is a tricky location to get to, spawn right into Winding Cove on EDZ and head straight towards the location marked on the map given below. You will find Xur standing above you on the edge of a cliff. The location will be easier to spot since there will be players around him most of the time.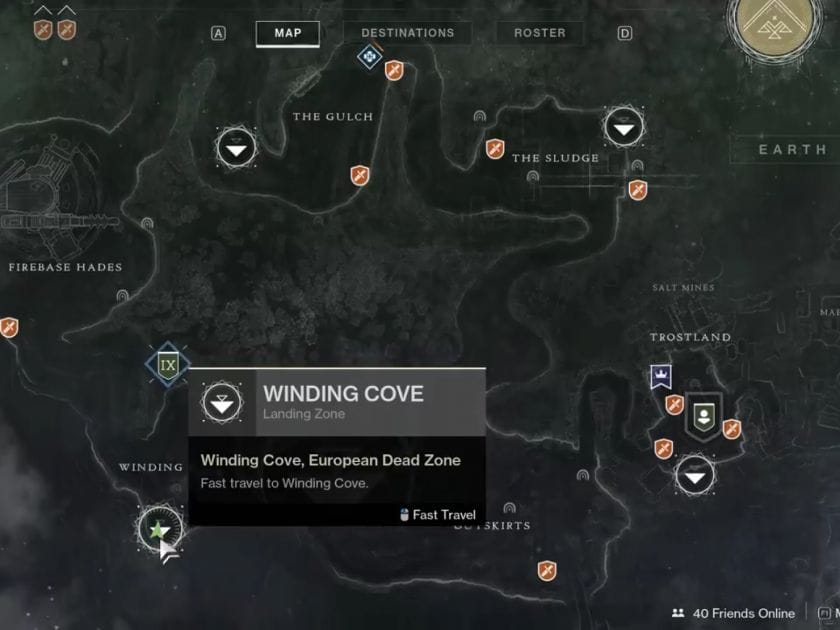 Tree on Watchers Grave, Nessus
Watcher's Grave is a spawn point located on Nessus. This is another location that is hard to explain in words. You can watch this video. However, below is the image of the tree he's standing on.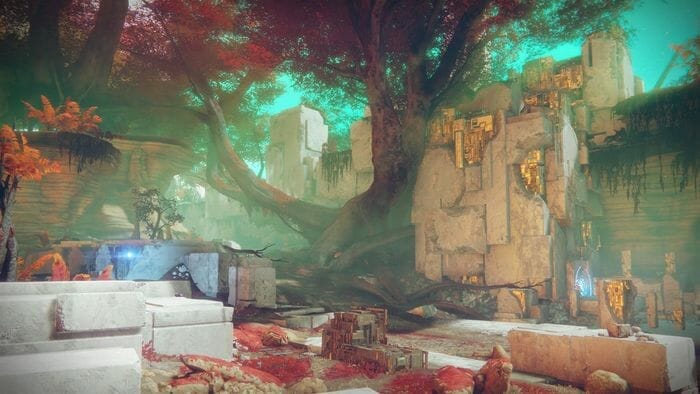 ---
Who is Xur?
Xur is the agent of the nine, he is an exotic vendor that brings a Hunter, Titan, and Warlock exotic along with a weapon every week. Whatever he brings is sold for legendary shards, which you can get easily by playing the game and recycling legendaries. Xur also has an exotic engram that guarantees an exotic that you don't have, however, this one is not cheap (97 shards). Also, this engram can only be opened once per week on one character.
Do comment below which exotic are you excited for?
---
This is his yet another arrival of Xur this season, pretty excited to get the new exotics. Are you excited?