Last Updated on May 13, 2022
Trials Map & Rewards This Week – The Crucible in Destiny 2 is a great way to get your PVP fix. There are a variety of game modes to choose from, each with its unique quirks and strategies. One of the most popular game modes is the Trials of Osiris. This mode pits two teams of three players against each other in a race to see who can reach the end first.
If you're looking for some serious competitive action, the Trials of Osiris is the mode for you. The stakes are high, and the rewards are worth it. Winning a match will net you some powerful gear, and reaching the end of the trials will award you with Osiris loot. So what are you waiting for? Get out there and start dominating your opponents!
Playing trials will always offer you some sweet loot. You are going to be fighting against some try-hards. You need wins to get the flawless loot and that passage is never easy.
Trials won't be available in the first week of Witch Queen Update until the Raid commences. So we have to wait until March 11, for Trials of Osiris to come back.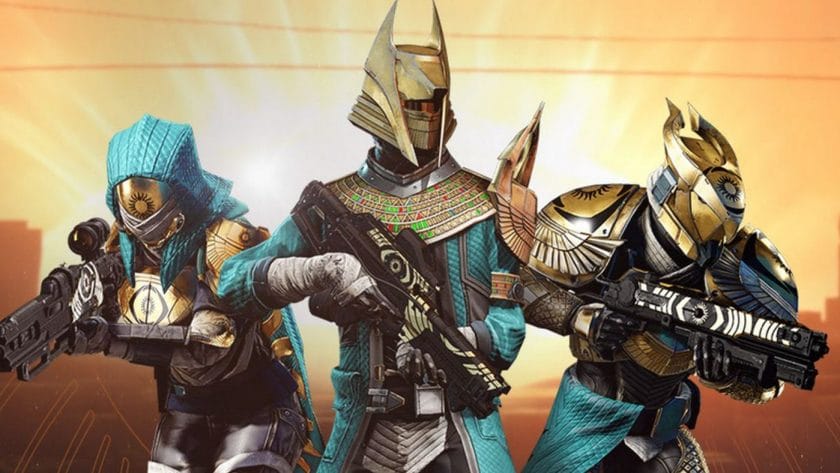 ---
How To Unlock Trials?
You need to own the latest DLC to access Trials of Osiris. You also need to get to level 1520 before you can unlock Trials by heading to Saint-14. Saint-14 is the vendor that handles everything from bounties and rewards for all trials activities.
Start by heading to Saint-14. He is located in The Tower Hangar. He will offer you a quest to unlock Trials access. Here's what the quest card looks like.

If you play even a little bit of crucible, both ranks and opponents defeated should already be ticked for you. Other than that, you need to Reach Power Level 1520.
Destiny 2 Trials of Osiris Passages Explained
Once you have it, you can pick the passage each week by heading to Saint-14. Just head to the crucible and defeat the guardians for the win.
These are the four passages, you can purchase one according to your liking or play style:
Passage of Mercy: Forgives one loss
Passage of Ferocity: Bonus win after reaching 3 wins
Passage of Wealth: Grants increased Trials Rank points from reaching consecutive wins(3, 5 or 7).
Passage of Confidence: Grants a bonus reward from the Flawless chest. Can only be acquired after going flawless.
With the new changes to the passages, you either go flawless or not. Just go ahead and keep playing to earn rewards. Here's a snap from the TWAB from Bungie.
Passages don't track losses anymore. You either go flawless or keep playing. Passages can be reset.
Passages now track up to 20 rounds won
Passage prices have now been reduced
Passages are account wide. Play on whatever character you like and the progress will be tracked.
---
When Do Trials Start?
Trials Start every week on Friday at 10 A.M. PDT / 1 P.M. EDT / 5 P.M. GMT / 7 P.M. CET and remain active until the reset on Tuesday.
---
Trials of Osiris Map & Rewards This Week
Note: No trials during Iron Banner week!
The map for this week is ____
Trials Rewards This Week
No trials during Iron Banner week!
Trials Rewards Last Week
Reputation Rank 4: Upgrade Module (2)
Reputation Rank 7: Enhancement Prism (3)
Reputation Rank 10: Trials Weapon (Changes for each rank reset)
Reputation Rank 13: Upgrade Module (2)
Reputation Rank 16: Trials Weapon (Changes for each rank reset)
Flawless Reward: The Summoner (Adept)
The rewards will be updated after Xur arrives in Destiny World. Please keep in mind that these rewards are updated manually, so there might be some delay.
---
Changes in Season of the Risen
PC players matches will now be protected using BattlEye anti-cheat
Trials of Osiris now offers matchmaking. Solo players rejoice.
Trials can only be accessed by players that own the Witch Queen expansion.
Players can keep playing and earn rewards even after losses. However, flawless runs will still offer the best rewards.
These changes are going to help out a lot. We have a dedicated anti-cheat to prevent cheating which was a big problem. We also have matchmaking; solo players can now enjoy the activity without finding squads. Get the rewards, guardians!
We hope this article helped you out. You can read more of our Destiny guides by going here.