Last Updated on September 6, 2022
Iron Banner is making a comeback in the Season of the Plunder.
Iron Banner Season 18 Weapons & Armor – Iron Banner is yet another PvP activity in Destiny 2. Most of the player base doesn't need any introduction to this activity. But with the Witch Queen update, I have seen a new influx of new players. Basically, this is the same crucible game mode called "Control" but instead, your Power Level has an impact on your damage. Season of the Plunder is just a few weeks old, so you will find many players with lower levels. This is your chance to excel against them.
Update: Power Levels are a thing of the past, Iron Banner from Season 17 won't be affected by your power levels.
Lord Saladin will return to host the event, and he's got some new rewards for players to earn. In Iron Banner, players can earn tokens by completing matches. These tokens can be used to purchase rewards from Lord Saladin, including armor, weapons, and shaders. The loot available in Iron Banner is some of the best in the game, so it's a great opportunity to get some powerful gear.
Click here for Iron Banner Schedule
The competition is fierce in Iron Banner, but the rewards are well worth it. If you're looking for some of the best gear in Destiny 2, then make sure to participate in Iron Banner!
---
Season of The Plunder Iron Banner Rewards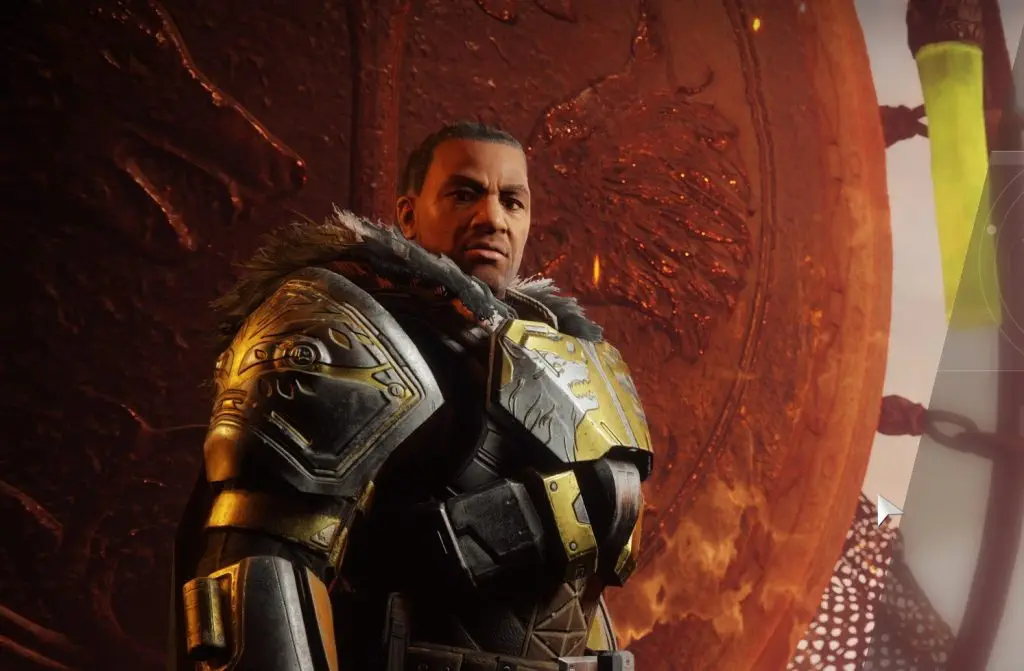 ---
Iron Banner Armor Season 18
Note: No new armor for Season 18.
The armor for this season is the Iron Forerunner Set.
Hunter
Iron Forerunner Strides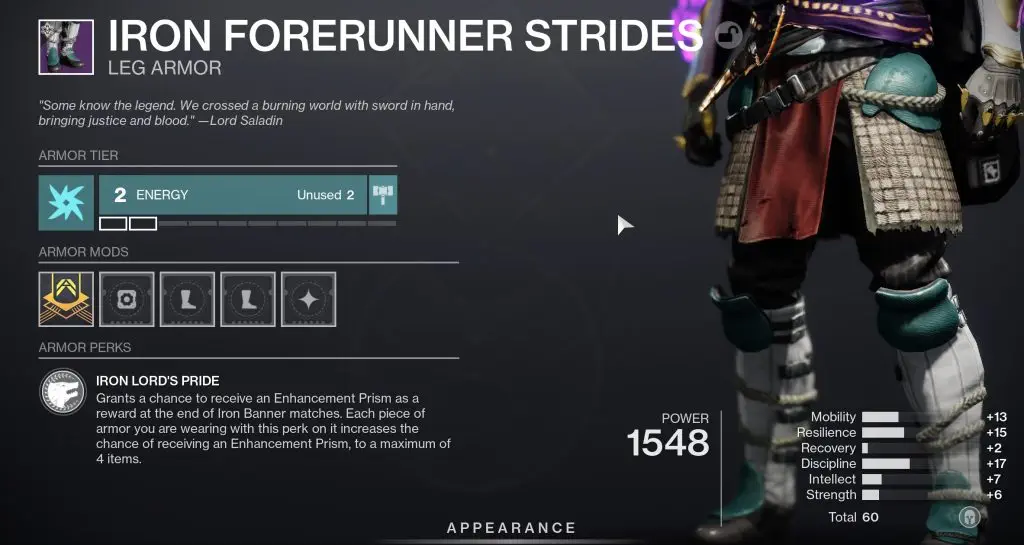 Here are the other armor pieces for Hunter:

Warlock Armor

Titan Armor

Lord Saladin is here, you can collect Bounties which will award you pinnacle gear. For now, I haven't got any other pieces that I can display here. You can view them right away using the collections menu.
---
Season 18 Iron Banner Weapons
Two new weapons have been confirmed, thanks to Bungie's TWAB update. All six weapons will roll with the Skulking Wolf trait, which activates during the Hunt with enhanced radar and removal from enemy radar when you land epic final blows with it.
New Weapons in S18:
Roar of the Bear Rocket Launcher
Allied Demand side arm
Weapons Removed in S18:
Peacebond – Legendary Sidearm
Archon's Thunder – Legendary Machine Gun
Some notable weapons are:
Forge's Pledge Energy Pulse Rifle
Riiswalker Kinetic Shotgun (Lightweight Frame)
Weapons Added in Season 16:
Frontier's Cry (180 RPM Precision Frame Hand Cannon)
Razor's Edge Vortex Frame Sword
Here are the Season 17 weapons:
The Hero's Burden SMG
The Wizened Rebuke Fusion Rifle
---
Iron Banner Bounties
Update: Bounties have retired, and now we have the new reputation system.
Around the fire: Capture Zones in the Iron Banner playlist. Earn bonus progress for each additional teammate in the zone with you.
Maneuver Warfare: Defeat opponents while your team holds zone advantage.
Iron Confidence: Defeat opponents with final blows from any weapon. Bonus progress using Energy weapons.
The Rout: Defeat opponents in Iron Banner.
The bounties as usual are straightforward and easy to complete. These will offer you pinnacle gear, which is great.
---
New Quest
Update: The Quest is called "Forging Iron" and can be collected from Lord Saladin in Tower.
No idea if there will be a new quest or not, but usually whenever there's a new season there's a new quest for Iron Banner. This section will be updated when Lord Saladin arrives.
---
New Maps
Bungie stated in their TWAB that both Eternity and Vostok maps are making a comeback. They also teased a new map that is coming soon.
---
This was my short take on Iron Banner-making a comeback this week. For guardians who have just started playing this game, the activity might be difficult at first. Here's an example of how your power level can make you lose fights:
Old Content:
If you are under-leveled then you will have a hard time in this activity. If someone with Power Level 1350 (Base) takes a 120RPM HC fight with someone of 1560 Power Level, the one with 1350 will get two-tapped. I have seen some guardians have already reached 1580 Power Levels, which is crazy, to say the least. Season of the Risen has been out only for three weeks as of writing this article.
One thing I recommend for lower-level players to use is Pulse and Sniper Rifles. Just sit far away and shoot enemies from there. You still are going to have a hard time taking 1v1 fights. So it's best if you go complete activities and get the Powerful and Pinnacle gear to level up and prepare for Lord Saladin's Iron Banner mania!
Last but not the least, if you are still under-leveled there's no need for you to play the activity at all. Just enjoy other activities and come back later. You'll end up ruining the experience for the others which isn't good.