Last Updated on November 21, 2022
Iron Banner Schedule 2022 – Guardians like me are always looking out for the Iron Banner week. I am half decent at PvP and this is one activity where I can easily fight against the try-hards that only play PvP because in normal cases they are under-levelled. Iron Banner is one of the two activities where your power level impacts the amount of damage you deal.
Season of the Risen's Crucible is full of Hunters that will come out of nowhere using their invisibility and hit you and disappear again. This is frustrating to see the least, I am certainly going to take my revenge on these hunters, thanks to Iron Banner and Lord Saladin for making their timely comeback.
Let's find out what the next iron banner is happening.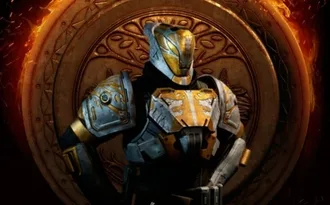 ---
Iron Banner Schedule 2022 (Season of the Plunder)
Week 2: Tuesday, 15th November to Tuesday, 22nd November
From Season 17 onwards Iron Banner will be on for two weeks.
Note: The dates mentioned above will be updated in advance as I get to know about the activity. Iron Banner usually arrives every 4-5 weeks. At the time of writing this article, it will be Lord Saladin's first appearance in the Tower, with two new weapons and a whole lot of armor to offer.
The new weapons are:
Frontier's Cry: Hand Cannon (180 RPM Precision Frame):
Razor's Edge: Sword (Vortex Frame)
Source: Recent TWAB
---
Here are a few weapons that I know about that will drop from the activity or bounties:
Peacebond – Legendary Sidearm
Forge's Pledge – Legendary Pulse Rifle
Riiswalker – Legendary Shotgun
Occluded Finality – Legendary Sniper Rifle
Frontier's Cry: Hand Cannon (180 RPM Precision Frame):
Razor's Edge: Sword (Vortex Frame)
The loot above is subject to changes made by Bungie. I will update it once Lord Saladin arrives.
---
If you are under-leveled then you will have a hard time in Iron Banner. If someone with Power Level 1350 (Base) takes a 120RPM HC fight with someone of 1560 Power Level, the one with 1350 will get two-tapped. I have seen some guardians have already reached 1580 Power Levels, which is crazy, to say the least. Season of the Risen has been out only for three weeks as of writing this article.
One thing I recommend for lower-level players to use is Pulse and Sniper Rifles. Just sit far away and shoot enemies from there. If not this, you can go running around capturing the objectives to help your team get the "Hunt". Whatever you do, you'll have a frustrating time in Iron Banner if you are a low-level guardian. So it's best if you go complete activities and get the Powerful and Pinnacle gear to level up and prepare for Lord Saladin's Iron Banner mania!
We also have the Freelance playlist now that allows you to play Iron Banner Solo. Thanks to Bungie, we don't have to fight against 6 player lobbies that will pub-stomp you.