Last Updated on July 4, 2022
Destiny 2 Weekly Reset has happened, with that a lot of things have changed. Let's find out what we've got this week.
Destiny 2 might have become old, the game was launched back in 2017 but the game is not stopping at all. Bungie has already revealed details about the upcoming The Witch Queen expansion, this will be the game's fifth year of content.
What is Destiny 2's Reset Time? – Destiny 2's Weekly Reset happens on Tuesdays at 12 pm ET, 9 am PT or 5 pm BST. The reset is every Tuesday at 9am PDT / 12pm EDT / 5pm GMT / 6PM CEST depending on your location. Sometimes Bungie rolls out updates an hour or two before the reset time to deliver hotfixes or new content updates.
Let's find out what we've got for this week.
The API is down at the moment, the weekly reset update will be here soon.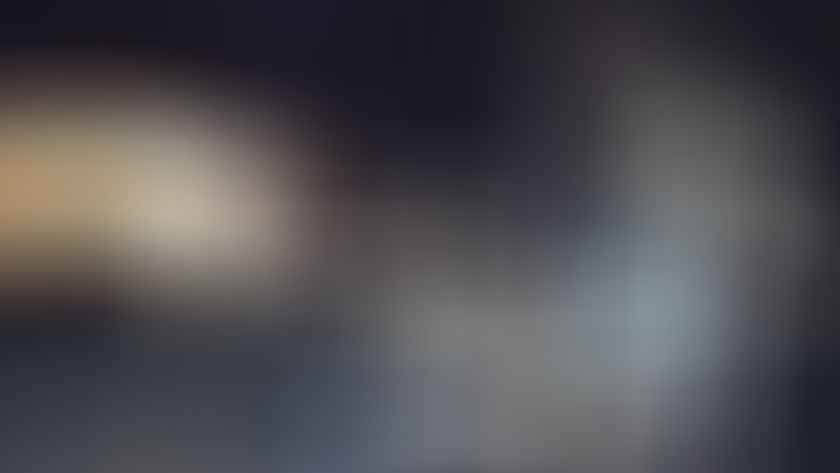 Destiny 2's Weekly Reset happens on Tuesdays at 12pm ET, 9 am PT or 5 pm BST. The reset is yet to happen, the article will be updated after that.
Destiny 2 Weekly Reset Update
---
Flashpoint: Check the image below
Crucible Playlist: Team Scorched
---
Nightfall – The Ordeal: The Arms Dealer
Modifiers:
Nightfall: Adept

Scorched Earth: Enemies throw grenades significantly more often.
Acute Solar Burn: +25% Solar damage dealt and +50% Solar damage received.

Nightfall: Hero

All previous modifiers
Champion Foes: You will face [Shield-Piercing] Barrier and [Stagger] Unstoppable Champions. You must equip Anti-Barrier and Anti-Unstoppable mods to your arms armor to defeat them. These mods come from the Seasonal Artifact.
Champion Foes: You will face [Shield-Piercing] Barrier and [Stagger] Unstoppable Champions.
Hero Modifiers: Extra Shields
Combat Acceleration: After damaging a target with a weapon many times in rapid succession, you will regain ability energy for your melee, grenade, and class abilities. The base cooldown time for these abilities is lengthened.

Nightfall: Legend

All previous modifiers
Equipment Locked: You will not be able to change your equipment after this activity starts.
Match Game: Enemy shields are highly resistant to all unmatched elemental damage.
Legend Modifiers: Locked Loadout Match Game Extra Shields
Shielded Foes: You will face combatants with [Solar] Solar and [Void] Void Shields. Activity modifiers may add more shield types.
Shielded Foes: [Solar] Solar and [Void] Void Shields

Nightfall: Master

All previous modifiers
Chaff: Radar is disabled.
Master Modifiers: Champions: Mob Locked Loadout Match Game Extra Shields
Champions: Mob: This mode contains additional Champions.
Rewards:
Powerful (Tier 1) reward: Get 3 points by completing runs. Higher difficulties grant more points.
Pinnacle reward: Get a score of 100k. Since modifiers are fixed, this requires a high difficulty run.
---
Weekly Crucible Rotator: Showdown
Achieve victory by defeating opponents and preventing revives. Win the most rounds or face off in an elimination showdown.
---
Savathûn's Throne World
Campaign Mission: The Arrival
Track Savathûn on Mars, where temporal abnormalities scar the planet's surface and the Cabal seek to claim new territory.
---
Legacy Activities
Europa

Eclipsed Zone: Eventide Ruins
Empire Hunt: The Dark Priestess: Defeat the new leader of the Fallen, Kridis, the Dark Priestess.
Exo Challenge: Simulation: Survival: Simulated Skill-Set Training: Survive the harsh weather as you take down the Vex.

Moon:

Wandering Nightmare: Fallen Council (Archer's Line)
Trove Guardian is in Archer's Line

Dreaming City: Weak Curse

Petra is at The Strand.
Weekly Mission: Broken Courier – Respond to a distress call in the Strand.
Ascendant Challenge: Forfeit Shrine, Gardens of Esila
Blind Well: Scorn, Plagues: Sikariis & Varkuuriis
---
What changes during the reset?
Certain activities will change every week after the reset
Weekly Nightfall Strike
Crucible Playlist
Moon and dreaming city activities
Weekly Bounties
---
Why is reset useful?
Weekly reset is particularly useful for levelling up and planning your progress. Each week you can gather powerful gear and level up your characters. You can recycle old stuff for legendary shards and with the newer update, you can gather other armor with different perks and rolls.
---
Complete List of Activities that are reset
Apart from the main activities, here's the full list of changes.
Eververse Stock (here's the list)
Nightfall Strike
Nightfall 100,000 Score challenge
Nightfall Completion
Vanguard Service Strike and other Bounties
Crucible Rotator Playlist
Crucible match completion
Crucible Competitive round completion challenge
Live-Fire Exercises Crucible Bounty
Trials of Osiris Bounty
Saint-14 Trials Match
Gambit Match Completion
Shady Schemes Gambit Bounty
Clan Rewards
Clan XP
Weekly Clan Rewards
Weekly Clan activities
Spare Parts Gunsmith Bounty challenge
New Seasonal Story Quests
Shattered Realm Defeat
Wayfinder's Compass Bounty
Astral Alignment Challenge
Presage Challenge
Harbinger Challenge
Exo Stranger Statis Kills
Europa Variks Bounty challenge
Exo Simulation Challenge
Europa Eclipsed Zone
Empire Hunt Quest
Empire Hunt Master Difficulty
Deep Stone Crypt Raid completion challenge
Vault of Glass Raid Completion
Prophecy Dungeon completion
Moon: Nightmare Hunts, Wandering Nightmare, and Trove Guardian location
Dreaming City: Curse strength, Petra location, Ascendant Challenge, weekly mission, and Blind Well final bosses
Grasp of Avarice Dungeon
Dares of Eternity completion
Dares of Eternity 250,000 Score
That's all for the weekly reset. This week the API was down, thanks to Niris's Guides.