Last Updated on June 23, 2022
Gone are the days when you could just run around and just hammer strike your foes. Titan has always been in a tricky place, never balanced and mostly left out in the dust. But finally, Titan has received some love, thanks to the Void 3.0 rework. Let's find out what the best Void 3.0 builds for Titan are.
Bungie keeps on contradicting everything on their own. First, they nerf everything. Then, they break everything with the next update. The cycle continues, and there's no end to it. The only way to cope is not to stick to a single build. I will update the build here in case this one gets nerfed in the coming days or weeks.
Please keep in mind that these builds are subject to change, given how broken they are at the moment. We've already covered Hunter and Warlock builds, they are also similar. You can complete almost everything in this game solo with Void 3.0 buffs.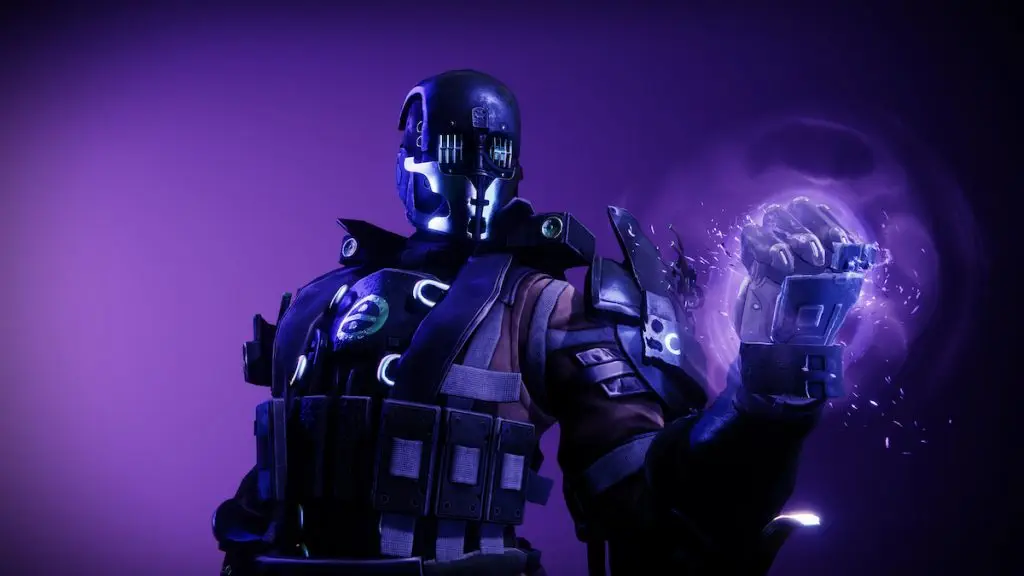 Enough about the Titans, let's find out what the builds are:
---
Titan Void 3.0 Build for PvE (Gambit, Strikes & Raid)
This Titan build offers ability spam and overshield with buffs to weapon damage.
Super: Ward of Dawn
Ability: Towering Barricade
Melee: Shield Throw
Grenade: Axion Bolt (Tracking to take down or finish low HP enemies)
Aspect #1: Offensive Bulwark
Aspect #2: Bastion
Fragment #1: Echo of Leeching
Fragment #1: Echo of Reprisal
Fragment #1: Echo of Undermining
Weapon: Void Weapon (Funnelweb recommended)
Armor Stat: 100 Discipline for Grenade Spam
Exotic Armor: Heart of Inmost Light
Mod Configuration – 2x Ashes to Assets (Helmet), Font of Might, Elemental Time Dilation (Gauntlets), Well of Tenacity (Boots), Energy Vampirism, Suppression Mastery, Overload Grenades.
Thanks to Heart of Inmost light, the other abilities get buffed as one is used.
Understanding this build: This build focuses mainly on ability spam with getting void weapon buffs. Combine the suppressor nade, Ward of Dawn and the Barricade over shield. You can complete the Legendary campaign solo with this build. The mod configuration we've provided will help you in keeping your buffs and abilities up, most of the time.
Here's the list of buffs when you've set up everything correctly: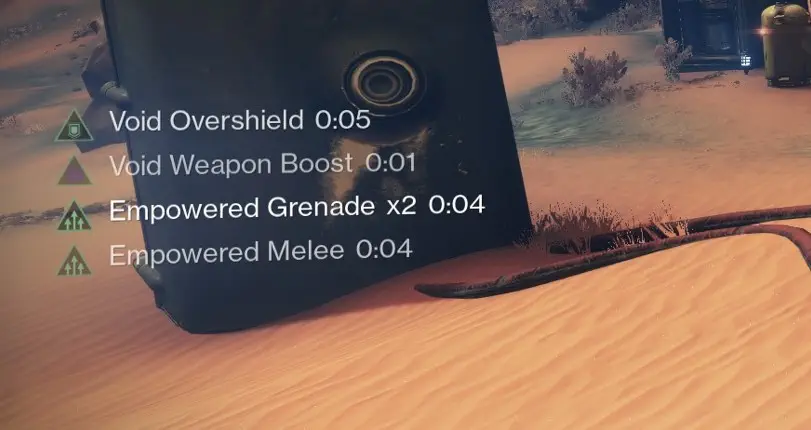 ---
Best Titan Void 3.0 Build for PvP (Crucible & Trials)
The overshield offered by the barricade is a game-changer for the Titans. The overshield lasts for 8 seconds and I am pretty sure you can win your 1v1's by then. Even if multiple guardians rush you when you have your barricade up, they will have a hard time taking you down.
Super: Ward of Dawn or Sentinel Shield
Ability: Towering Barricade
Melee: Shield Throw
Grenade: Suppress
Aspect #1: Controller Demolition
Aspect #2: Bastion
Fragment #1: Echo of Leeching
Fragment #1: Echo of Remnants
Fragment #1: Echo of Undermining
Weapon: Monte Carlo (To return class ability fast)
Armor Stat: 100 Resilience
Exotic Armor: Crest of Alpha Lupi (Casting barricade heals) or One Eyed Mask.
Understanding the build: We have to invest in strength to make sure we get our class ability faster, pair this with Monte Carlo and we are good to go. If you take down enough guardians, you'll have your overshield and barricade up most of the time. The build focuses on survivability.
The PvP is dominated with Titans with Overshields running around. As soon as you get hit and have low HP, cast your barricade and you've got another chance to defeat your opponent. Not only another chance, you've a better chance to win because of the overshield.
Tip: If you have offensive bulwark and empowered melee you can one-hit kill guardians again with the infamous shoulder charge. This requires you to use Heart of Inmost light exotic armor. This isn't precisely a game-breaker since you lose your overshield and the exotic buff lasts only 4 seconds.
---
If you haven't played the Witch Queen campaign, make sure to play it out. I got to learn a lot more about Destiny lore. The story is also excellent.
Comment below if you liked this build. Have any other build in mind? Let us know.